World Humanitarian Day: Stories from Aid Workers
Credits photo above: Joost Bastmeijer

Photographer: Joost Bastmeijer

About World Humanitarian Day
On World Humanitarian Day August 19, the world honours all aid workers who continue, despite the odds, to provide life-saving support and protection to people most in need. Aid workers are overcoming unprecedented access hurdles to assist people in humanitarian crises all over the world. 
The Dutch Relief Alliance sheds the light on 5 humanitarian workers in Ethiopia, Nigeria, Yemen, Lebanon and South Sudan, whose inspiring stories show what drives them to save and protect lives despite conflict and insecurity.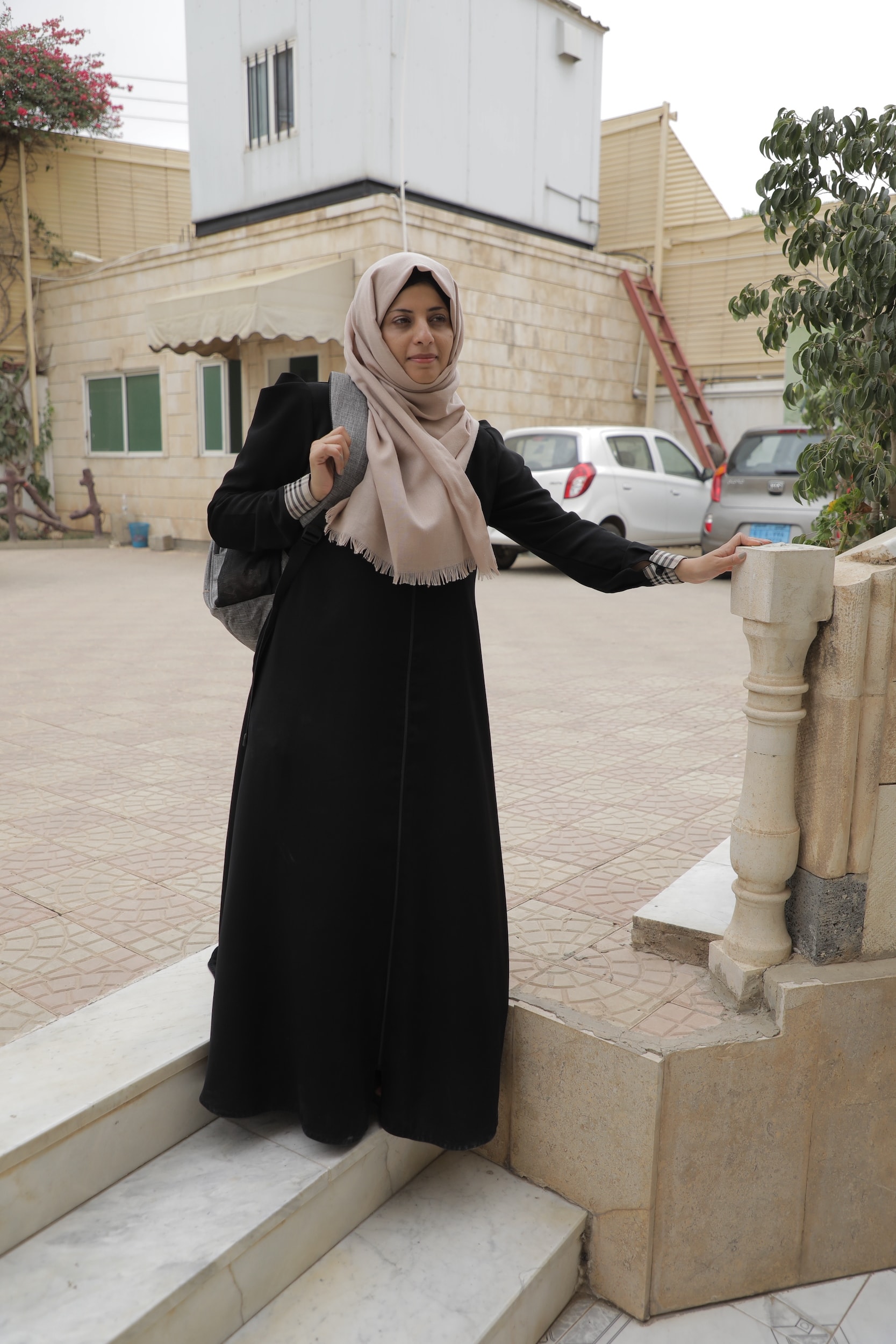 Samah Almaqtari (33), pharmacist and humanitarian coordinator for the Yemen Joint Response
"We are humans, we are not machines"
"You can't distribute food, medicines, or other life-saving items, without traveling. But traveling in war-torn Yemen is frustrating, time-consuming, and dangerous. With all these different rulers and authorities, you need all sorts of permissions. Even when you think you have all the paperwork, soldiers can stop you for hours at any checkpoint. We wait, we listen to music, we share jokes. And we continue. We always continue. Even if we literally have to cross deserts or mountains. We have to. Stopping is a luxury we can't afford."
"Days can be long, notably in the field. Sometimes we start at 5 AM and return home at 9 PM. Only yesterday I visited a health facility where they build a labour room with our support. It's a small but important intervention to fight maternal mortality among displaced people."
"Fieldwork requires days and weeks of preparative desk work and online meetings. With decision-makers, donors, colleagues. It can be boring. But it's essential."
"Money and a decent salary are important. But the essence of humanitarian work, for me, is about something else. It's ethical. How can everyone live in dignity? I might have a good life, but how about the others? We are humans, we are not machines."

"War and poverty are pushing our people over the brink. Sometimes, when families run for their lives they leave behind disabled relatives. Parents abandon their newborns out of poverty. We reach out to them. It's hard because we can't cope with the scale and the intensity of the suffering. It's devastating. But we have to keep the flame alive. If you lose one person, you save ten tomorrow."
"Being Yemeni is important. It helps me to bring in humanity and dignity among people who have lost everything. We share the same culture and language. We share the suffering of my country."
"Often, soldiers say I can't travel on my own, because I am a woman. They try to stop me. I simply shout back. There's no written rule that says I can't travel. I won't let anybody stop me."
"There is a lot of suffering. But my work is also a source of joy and happiness. Reaching out to others is a reason to live happily. Besides, you only live life once. Why waste it being sad and angry? Like I said, we crack some good jokes while soldiers keep us waiting."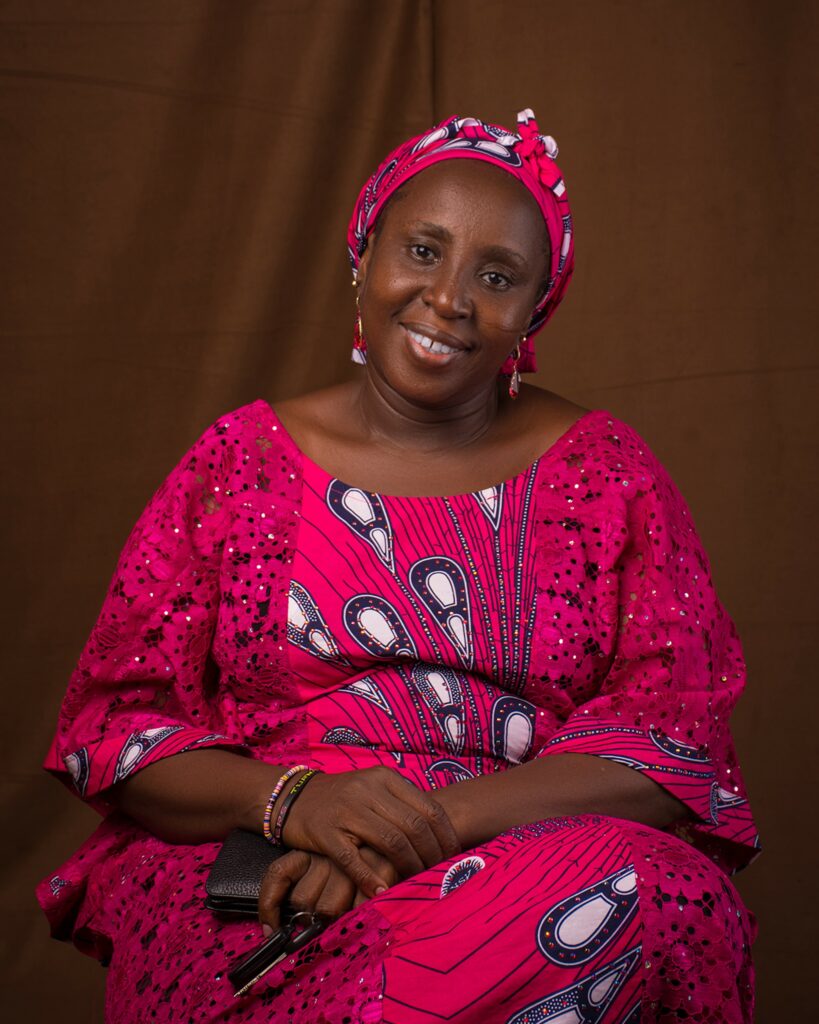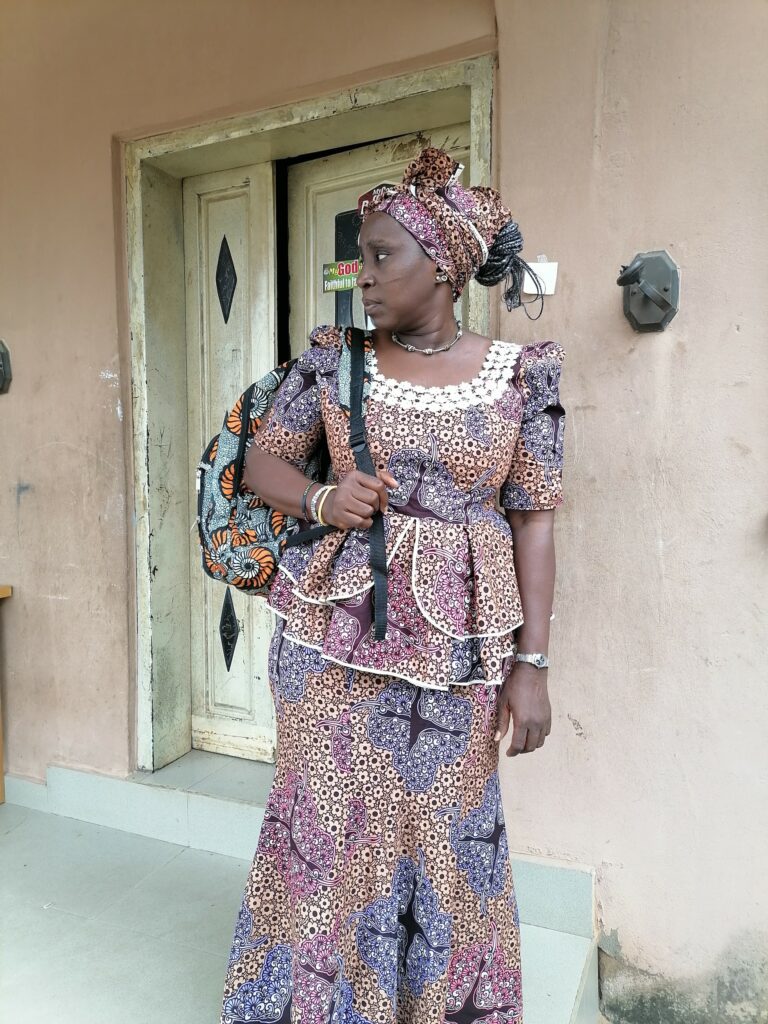 Josephine Habba (54), mother, humanitarian aid worker and reformer, founder of Jirih Doo, a partner organisation of the Nigeria Joint Response
"Even in humanitarian responses, women are still disregarded."
"I have been working in the frontline of humanitarian aid in Nigeria for almost two decades. Especially in the centre and the northeast, where extremism, armed conflict, and gender-based violence push people over the brink."
"We reach out to those who suffer. Mostly to women and children. They suffer most and are least heard. We offer food, nutrition, water and sanitation, you name it. But more essentially, we bring hope, care, love and respect."
"We, the first responders and local organisations, fight battles within battles. We respond to crises, standing knee-deep in the crises ourselves. And we try to reform international humanitarian aid. That too is a tough battle. Too often, big international organisations enter our house and take over. We could and should be met with more respect. Nowadays everybody talks about shifting the power and about localisation. Yet, international standards and procedures still stand in the way of that. People need to put their money where their mouth is. Give more space to the first responders. The ones who take most of the risks."
"I do this work because I want to be a voice of the voiceless. The ones who aren't listened to, the most excluded, are women and children. In everything we do, the food we distribute, the safe places we create, the care we provide, we need to listen to them from A to Z. From designing our interventions to evaluating them. An 8-year-old displaced and traumatised child is not an appendix of an adult. It is an individual full of dreams, knowledge, and wisdom. Before you act, listen to that child."
"Once a displaced child asked me why she couldn't have a bicycle. She didn't talk about food or shelter. That bike was her dream. I said we didn't have the money for that. But I promised her that I would make sure she had one. Once she had it, it gave her joy. And the energy to do other things. Like going to school. Humanitarian work is about so much more than life's necessities. It's about dignity. And hope."
"The world over, women are excluded. Also here in Nigeria. How on earth can a country move forward, if more than half of its talents and skills are locked? Even in humanitarian responses, women are still disregarded. It's not that long ago that I had to explain to the humanitarian aid unit in this country, that their relief packages for displaced people lacked sanitary pads."
"This work can weigh you down. There was a time I was considering going into therapy. But seeing children grow, physically, socially, spiritually, does give me the joy and the power to continue. They grow from being underfed in an IDP camp to university graduation, marriage, happiness in life and work… That is an amazing journey. It makes me smile every time I see that happen."
"Most of all, I can fall back on my children. I call them 'my children'. In my house, I have 22 kids. They came on my path. I had the luck to be a signpost for them. I am there for them. And they give me the power to fight. And to stay happy."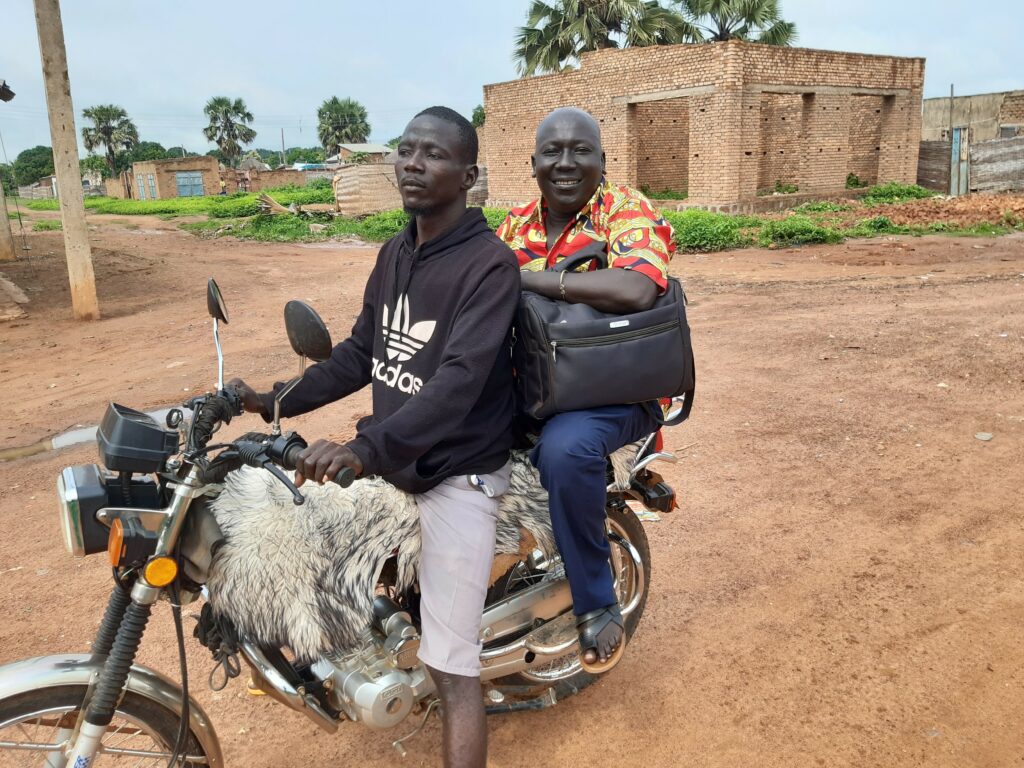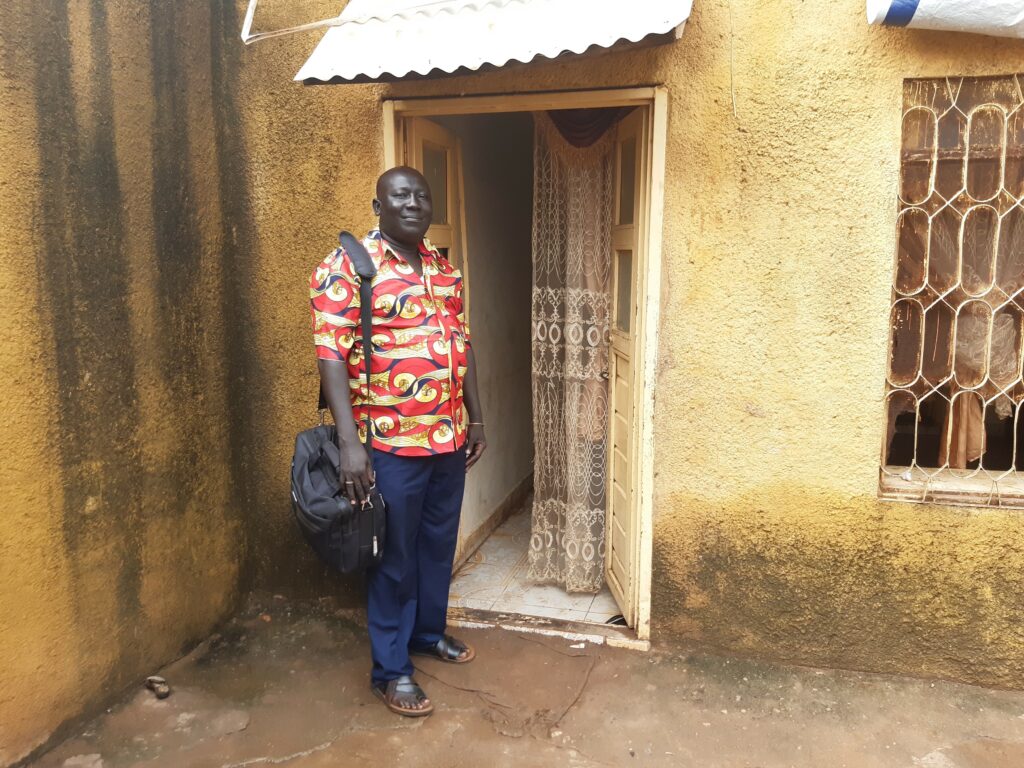 Peter Michael Marin (41), epidemiologist, public health lecturer, and humanitarian aid coordinator for the South Sudan Joint Response
"The things I saw when I was 3 have never left me"
"Sometimes, life makes a loop. I was born in 1980, in a small railway station in the city of Wau, in what is now South Sudan. At the time, my dad worked at the station. Today, more than 40 years later, I work as a humanitarian. My office is right next to the building where my mother gave birth to me."
"Back then, war ravaged the country. We fled to Khartoum. I was four and spent the next decades away from home. I grew up, studied public health, started working. And ended up in Wau again, after the Peace Agreement and the independence of South Sudan. Now, in Wau, we are still trying to recover from the second war that started in 2016."
"I suppose my life's story is what drove me to become a humanitarian. Somehow, the memories and the things I saw when I was three have never left me. They have steered me. I saw people dying in front of me. People killing people. We ran away and ended up in a camp for displaced persons, in Khartoum. We stayed there for some years. I remember our neighbours in that camp. Their sons had been killed. My dad taught me the value of serving others. 'Go and fetch water for your neighbours, go and buy food at the market for them', he said. It was a lesson."
"When I leave home to go in the field, sometimes for a week, I am worried. And my wife is worried. She is worried because humanitarians get killed in ambushes in this country. And I am worried because of what might happen to her when I am away. Not so long ago, she called me when I was away for work. There was a gun fight near our home."
"We have a duty to serve others. That's the pledge we made when we started doing this work. When people only have infested surface water to drink, we drill boreholes and make sure they can drink and wash safely. When displaced farmers have lost their land, their food and their income, we make sure they can farm again. By training them to deal with increasingly devastating rains and droughts. By distributing seeds and tools. By standing with them. When babies are only skin and bones, we make sure they are fed. When they make it, when they smile again, it is the best reward you can imagine. This might sound soft, but it isn't. When you have kids yourself, you understand."
"We go to isolated places. With no internet connection, no phones. With insecurity. But also with beauty and strength. The way people dance and sing in the villages is just incredible. There are times I would love to join. But I don't really know these dances and songs, even though I come from the same country. I guess I was displaced too long myself."
Ahmed Mohamed (38), humanitarian aid coordinator for the Ethiopia Joint Response, based in Addis Abeba
"These guys, you never know what they are up to"
"When I was a kid, I wanted to become a pilot. Things worked out differently. And for the better. Now, being a humanitarian, I teach my kids that reaching out to others in need is the best thing you can do in life."
"Becoming a pilot is tough. But being a good humanitarian is equally tough. You need to maximize benefits for those who need it most. Be as effective and efficient with the limited resources you have. Stay neutral and impartial in life-threatening crises that divide people. Saving lives is your mission. So you have to act fast. At the same time, you have to account for every dollar of taxpayer's or donor's money you spend. You need to deal with insecurity. Colleagues do get killed in action. To mention just part of the job description."
"Ethiopia has been going through hard times. Droughts, locust invasions, and armed conflict have killed and displaced so many people. The previous Joint Response focused on health care, safe drinking water and sanitation, and cash support. Now we do a lot of food distribution and provide safe shelter."
"The work can be hectic. Field trips, paperwork, coordination, data collection, reporting. I do all of this. And of course, we constantly need to adapt interventions to changing realities. That's the volatility of conflict. You never know what the next day will bring."
"Before this job, I worked in development aid. It takes years before you see the fruits of that work. Humanitarian work is strenuous and burdensome. You see a lot of suffering and interventions are usually too short. You can never do enough. But it's also rewarding because you see the immediate effect of what you do."
"My wife is happy and proud of what I do. But sometimes she is shocked. Last week, for example, I visited a crisis area. We were stopped by armed rebels. These guys, you never know what they are up to. Luckily, we could continue. By now, I am more or less used to these situations. But back home, my wife doesn't like to hear about them."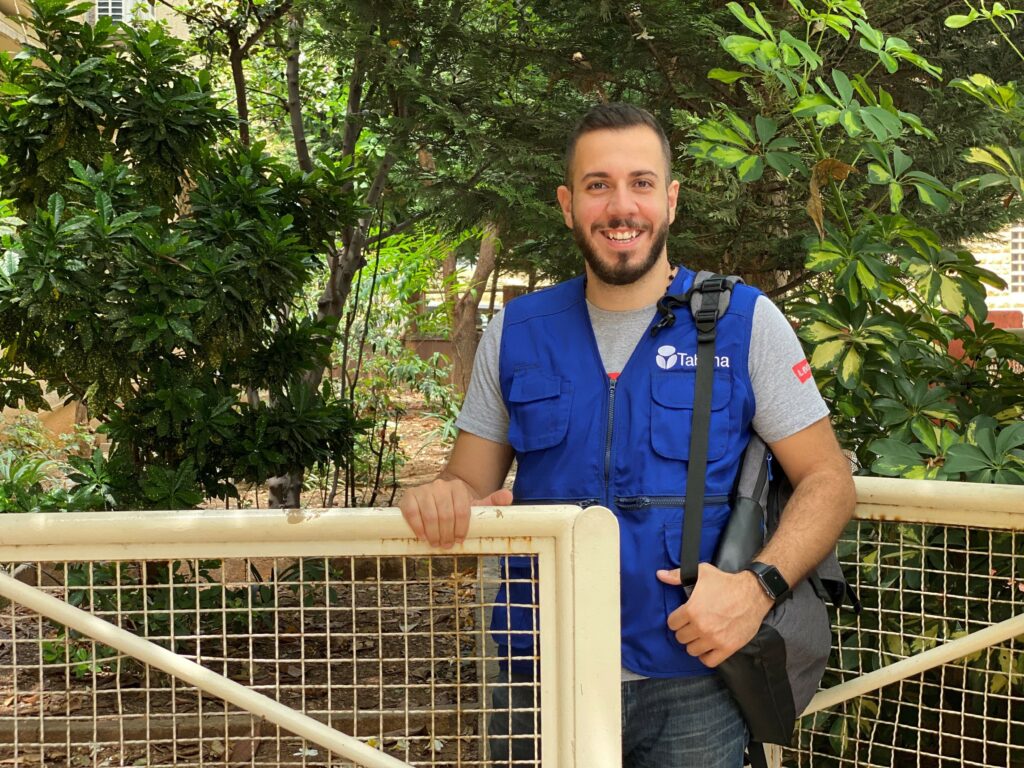 Samer Al Jamal (27), coordinator of the Lebanon Joint Response. The response reached out to victims of the blast in the port of Beirut in August 2020.
"We didn't know each other, yet we felt like friends"
"I am from Achrafieh, the part of Beirut near the port that was destroyed by the ammonium nitrate blast on August 4, 2020. The sound of windows falling, of breaking glass in the streets, will be in my ears forever."
"That night, we checked on our loved ones and went out. We tried to get wounded people into overburdened hospitals. The next morning, in the light of day, we saw the nightmare's full extent. Part of our city was blown away. With other volunteers we went from place to place, cleaning and clearing rubble, checking on people, giving food. We didn't know each another, yet we felt like friends."
"I love my country and its people. Now was the time, despite the panic, the grief, and the fear, to do something for them. For Beirut citizens my age, this was the first humanitarian crisis we experienced. I had no background in humanitarian work. I used to have a commercial job, in export. My office was destroyed in the blast."
"Doing voluntary work in the streets, I met these humanitarian professionals. It was a new world. We had never seen NGOs in our neighbourhood. Aid workers who were involved in the Joint Response of the Dutch Relief Alliance invited me to work with them. It changed my life. Now, I could do what I loved to do most in these adverse times, which was reaching out to others. But on a bigger scale."
"Before the blast, COVID infection rates were rising. After the blast, these rates went berserk. For humanitarians, lockdown restrictions were less severe. Meaning that we mostly went to people, from door to door. Thousands of doors. Mostly of people who were forgotten. Disabled and elderly people who could hardly move, surviving in dangerously damaged houses. The able-bodied and the young, busy as they are organizing their survival, sometimes forget those who are silent. We searched for them, and found them."
"Every person we gave food to and soap and other essential sanitation and infection prevention items, shared what they received with other families. I remember this 90-year-old lady. Her name was Adibe. Like the others, we had given her rice, beans, salt, cheese, tuna, sugar, and other things. She insisted that we kept the oil for ourselves because it was so expensive. Surely, we or our parents could do with some oil as well? It was incredibly moving to see this solidarity. Of course, we didn't accept the offer."
"Today, a year after the blast, we have rebuilt a lot of damaged buildings. Yet the crisis is even bigger. Different but bigger. Houses might have been rebuilt, but the poverty has sharply increased. The price of oil, for example, went from 6.000 to 50.000 Lebanese Pounds per liter. The blast has made the poor even poorer."
"When I say 'we have rebuilt Beirut' I mean we, the young. The young generation was there to respond and to rebuild our city. During the crisis, we haven't seen anyone from the government in the streets from Achrafieh. Only the young from Beirut and the international aid workers. We felt abandoned by our own elected leaders. We will respond again if needed. But we shouldn't. This should be the responsibility of our government. We can only hope to see new faces. Honest and incorruptible."
Subscribe to our newsletter